Recovery Love and Care
Body Love Virtual Yoga
cost $20
Preregistration required 12hrs in advanced.
Wednesdays 9:30-10:30 AM
START DATE February 13th
Body Love Yoga is a virtual class, so no matter where you are in the world, you can tune in. AshleyAnne is a 500hr Register Yoga Teacher, has been teaching yoga since 2012 and trained and educated by Jayne from The Recovery Love and Care Recovery Coaching Curriculum.
Yoga and meditation are the perfect tools to facilitate a deeper love for your body and self. In this yoga practice we will explore asana (poses), pranayama (breathing practices), and meditation to instil physical connection, self acceptance and internal listening. Body Love yoga uses an array of techniques, some offer constructive challenges and others deep relaxation. If you lean into the experience, these ancient practices will heighten your intuition, giving you the opportunity to blossom and heal.
This practice is open to anyone searching to quiet the mind, feel the body and cultivate self love. Weather you are recovering from an eating disorder, struggling with body image or looking to create time in your day for self care, this practice is for you.
Virtual Eating Disorder Groups
Meet with a group from the comfort of your own home! Support and a strong sense of community is a major component within Eating Disorder Recovery, and we are happy to provide you with that community from the comfort of your own home!
Meet with our Masters Level and Certified Eating Disorder Recovery Coaches from anywhere in the world! Download our confidential, HIPAA compliant app and take one step further within your Eating Disorder Recovery.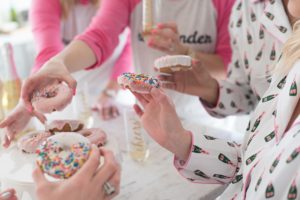 Virtual Eating Disorder Support Group
Contact Jayne Mattingly for more information!
RecoveryLoveandCare@gmail.com