This post may contain affiliate links. Purchasing through them will help support this website.
What a crazy couple of weeks it has been! I am feeling so many emotions! I feel grateful, humbled, empowered, inspired, driven, excited, enthusiastic, happy, thrilled, hopeful, tired, scared AND ready! (Remember, we MUST embrace those AND emotions, and I am certainly feeling a lot of them right now)!
It was a week filled with work, dedication, celebration and spreading awareness, and it was a major success! Together, we raised hundreds of dollars for Project HEAL, awareness on the truths and myths surrounding Eating Disorders, and body image, and had the best of times sipping on Onehope wine and enjoying delicious food with even better company! I cannot begin to thank my charitable partners, doners, family, friends, "crew" and all of the attendees who supported these events…it would not have been the same without YOU!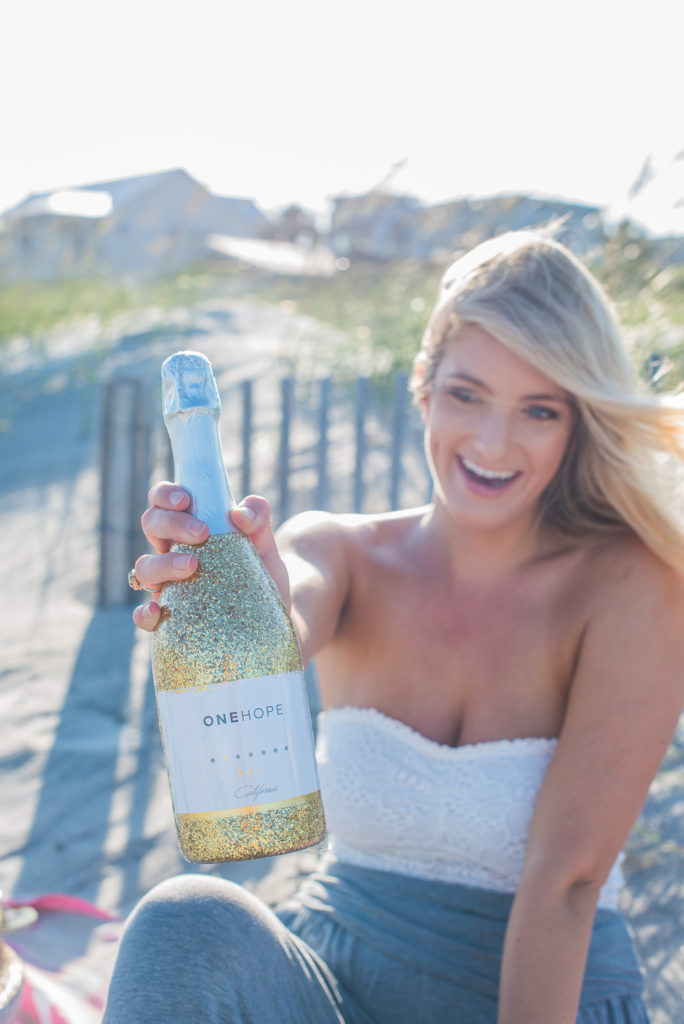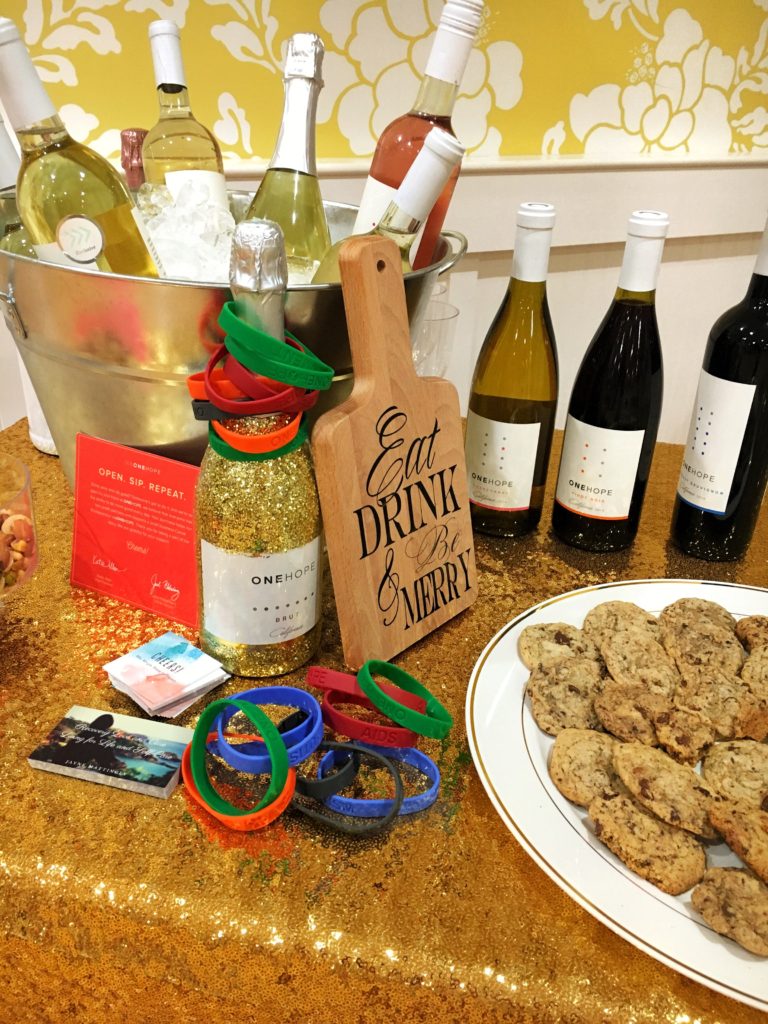 Onehope wine was a smash!! If you don't know already, Onehope Wine creates delightful wine that inspires others to indulge and do good! My two events were hosted by Onehope Wine, and within the next two weeks YOU can purchase this wine through this link, and 15% of the proceeds go directly to Project HEAL! Click here to check it out! 
At the Chicago event, over 50 people attended to learn a bit about Eating Disorders within our weight-loss and diet crazed culture, my personal story of recovery, as well as, support an AMAZING cause! It was incredibly fitting to have the launch party for Recovery Love and Care, LLC in the newly renovated backyard where I was raised! My family have been my support in so many ways, and I couldn't have asked for a more beautiful night!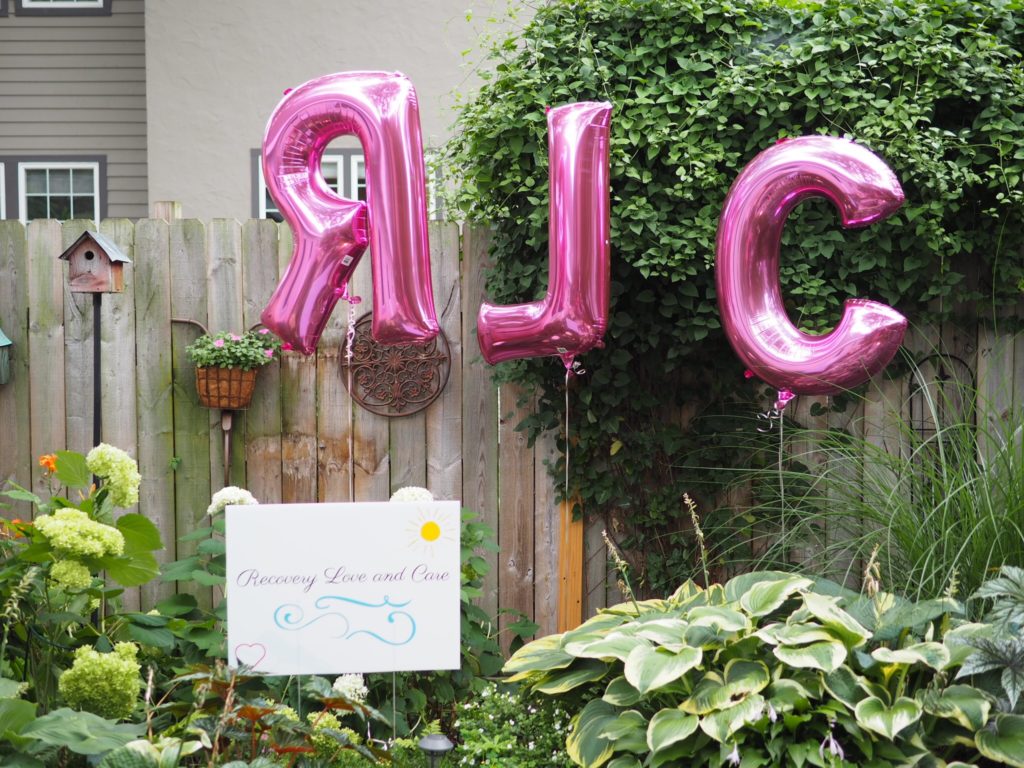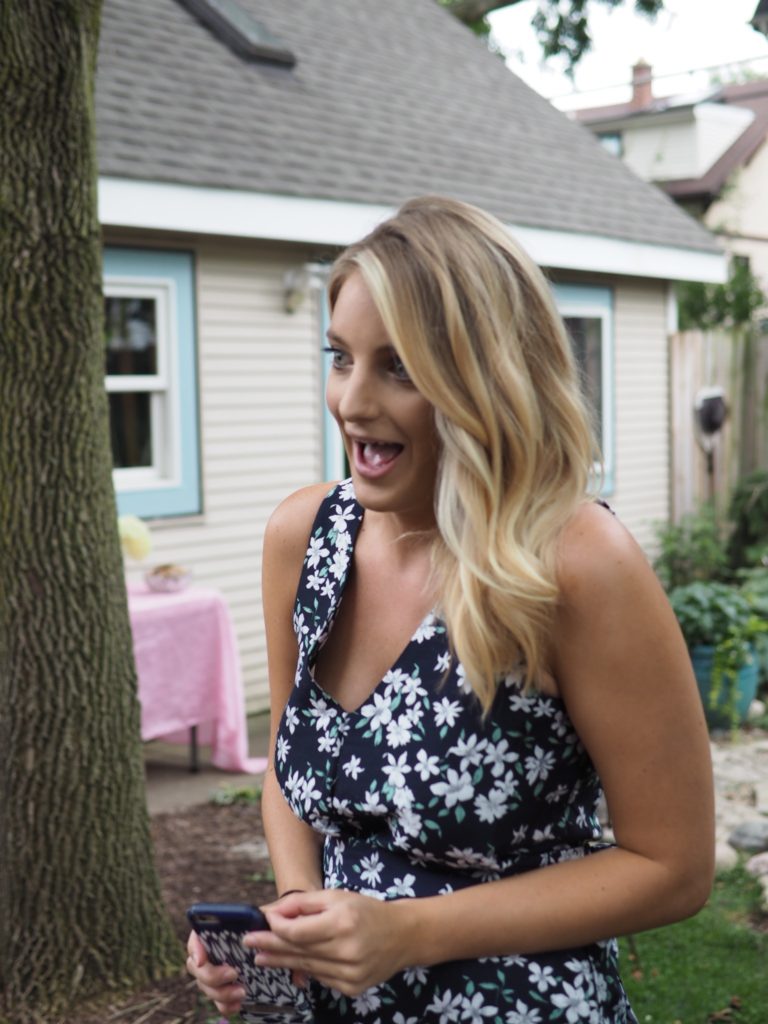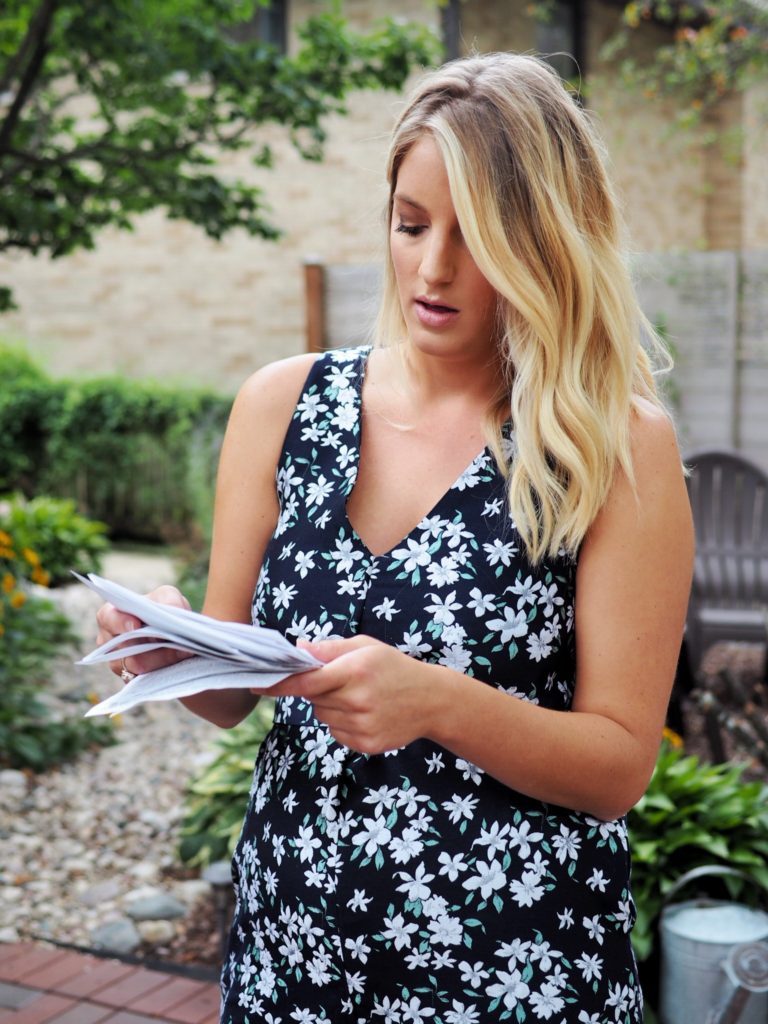 The raffle prizes were all donated from local vendors in support of Eating Disorder Awareness…check a few of them out below!
 JAYNE Boutique (How fitting right)?!
The food was provided by the AMAZING Italian Restaurant in Western Springs, Devanti Enoteca!
The Charleston Grand Opening Event for Recovery Love and Care was also a major success! We had a more intimate setting of about 35 people! The space was provided by the one and only Studio Barre James Island, and let me tell you…did we have a blast! We sipped on Onehope Wine, ate Callie's Biscuits, and charcuterie from Napa Mt. Pleasant, and shook the night away at the barre! The amazing Shannon was kind enough to donate her services and teach an amazing 6 minutes of thighs at the barre for the grand raffle prizes! Don't forget, we shake and burn for the fun and joy of practicing barre! In no way was this a punishment, as it is crucial we are always honest and intentional with our motivations behind exercise!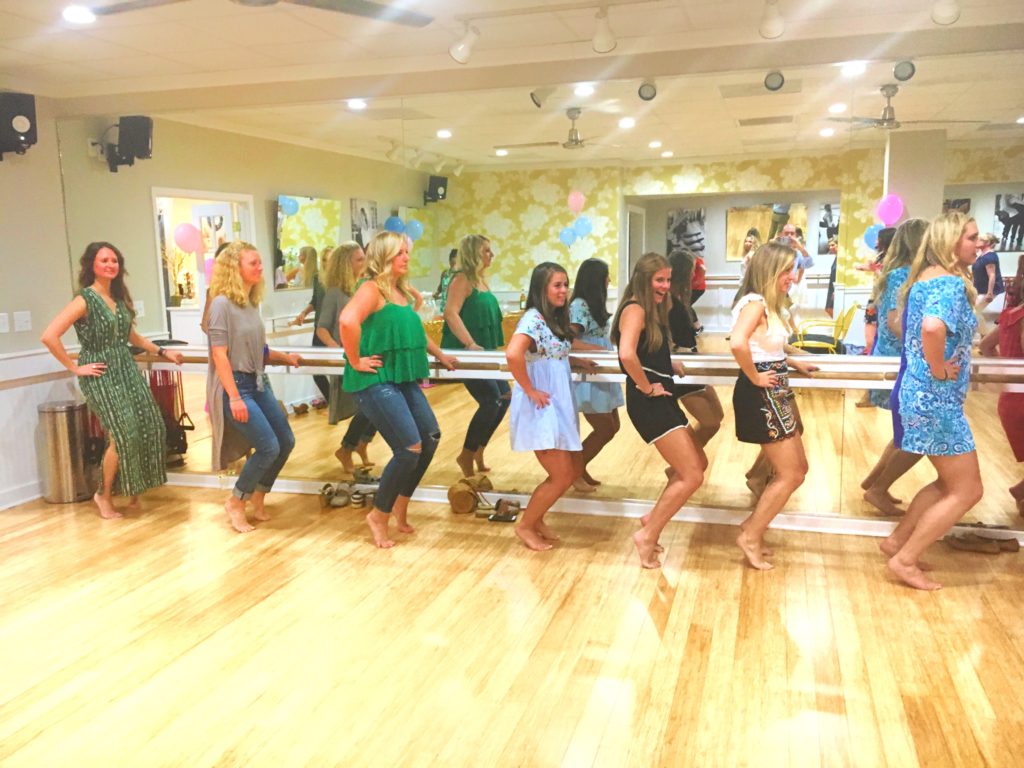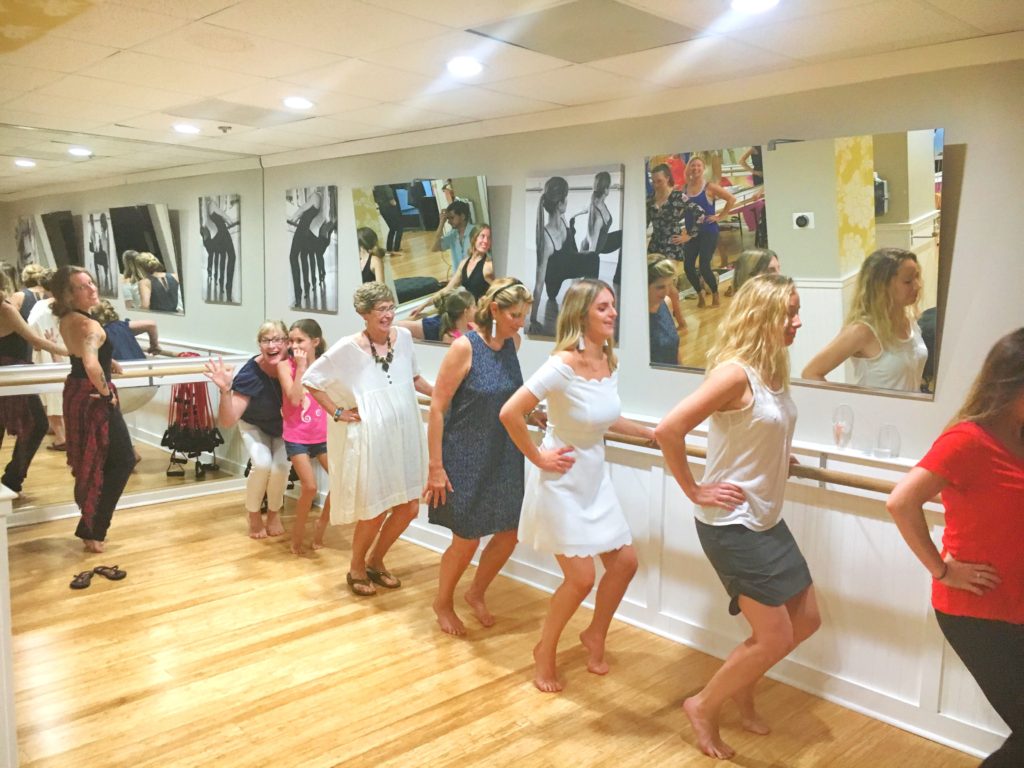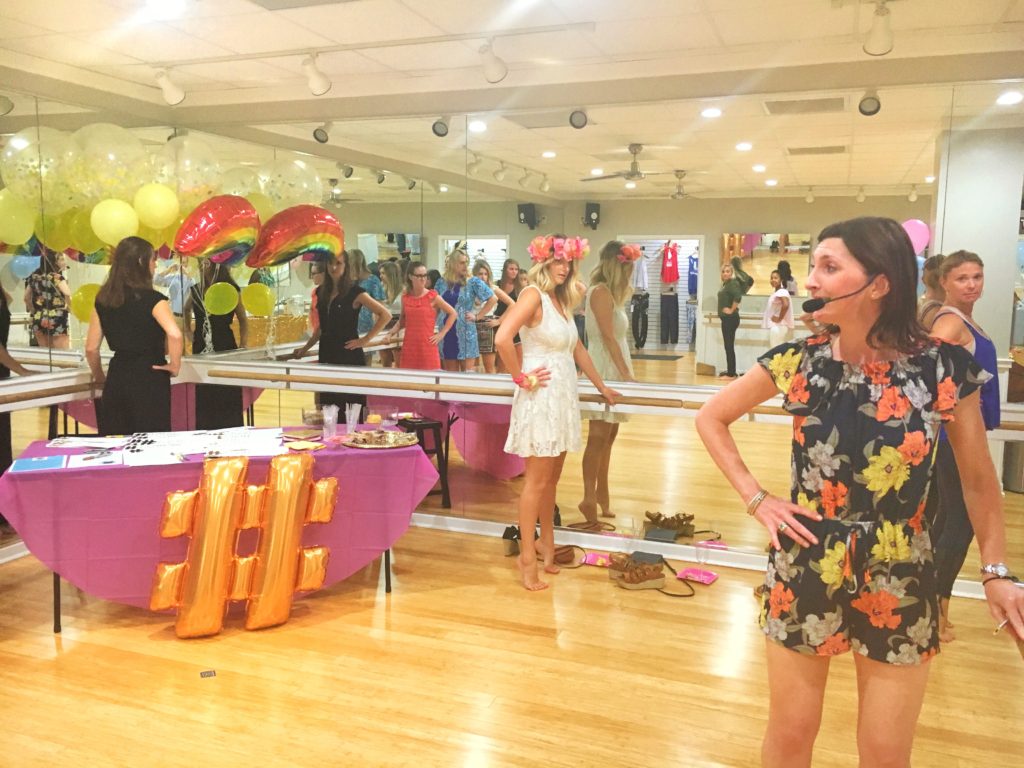 For the Charleston event, we also had a phenomenal line up for the raffle! Check some of the vendors out below!
Katie Ashley – Living Life on Purpose
Katie Ashley – 75 minute coaching session
Silk Flower Crown From Fetes de Fleurs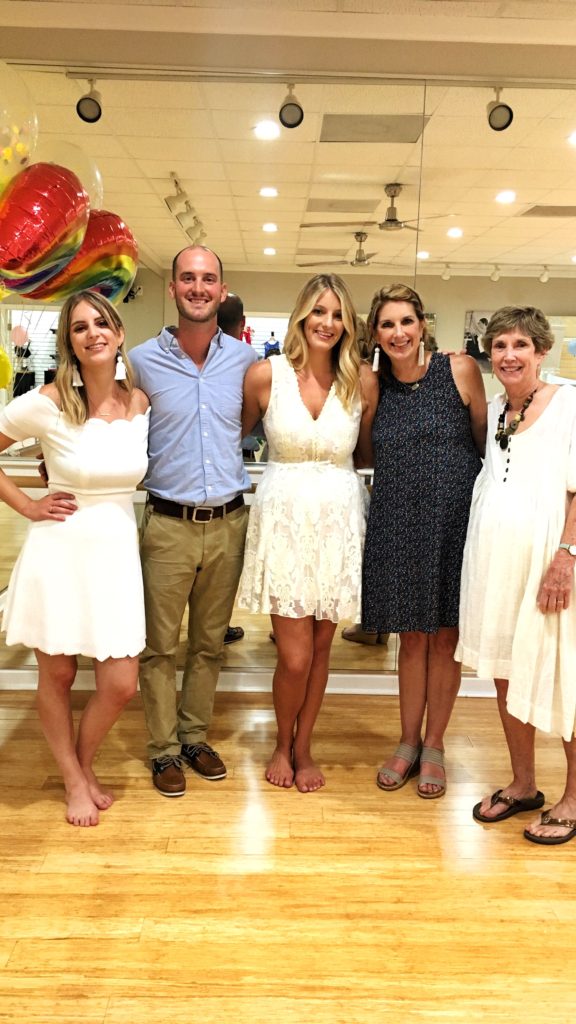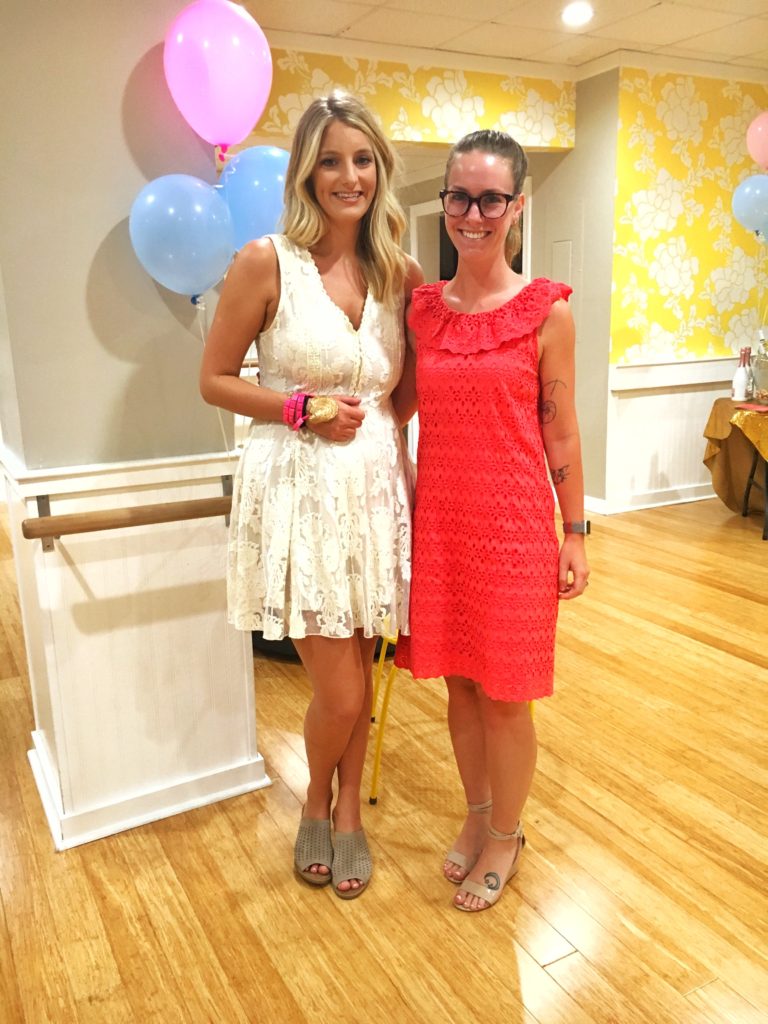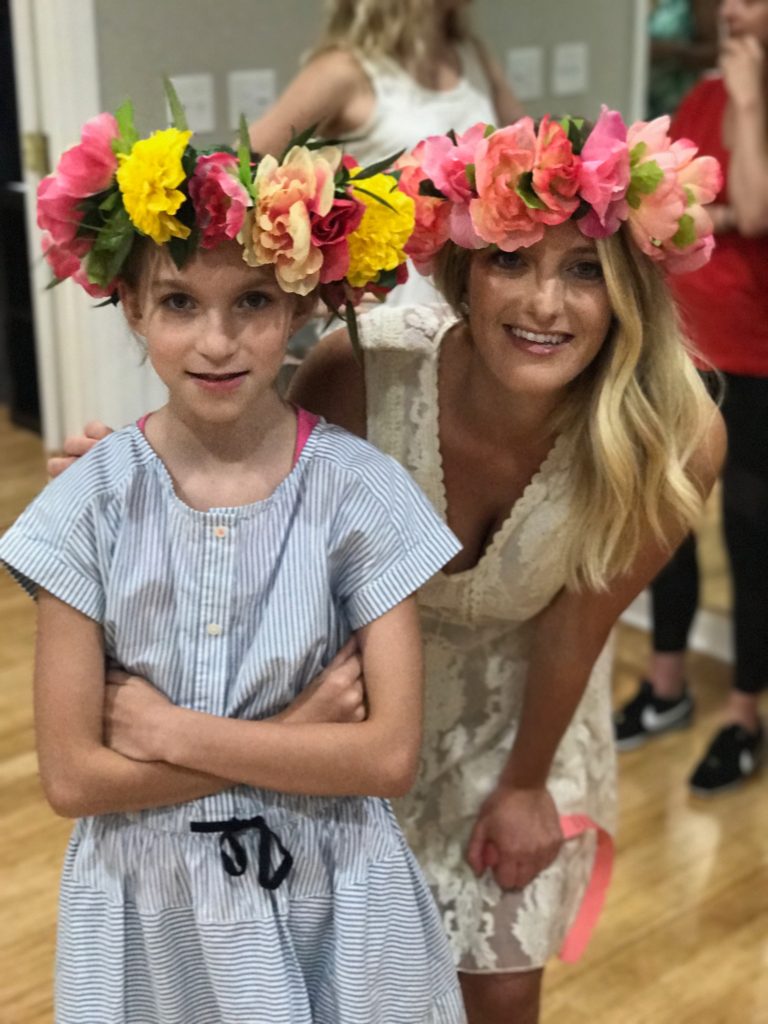 And of course one of the coolest parts of the night was the hashtag table! Everyone made a personalized hashtag describing what they love most about themselves! It was empowering, challenging, and incredibly enlightening! Recovery Love and Care will be sending these hashtags over to Project HEAL along with the funds raised, to encourage hope and self-compassion for those in treatment and recovery!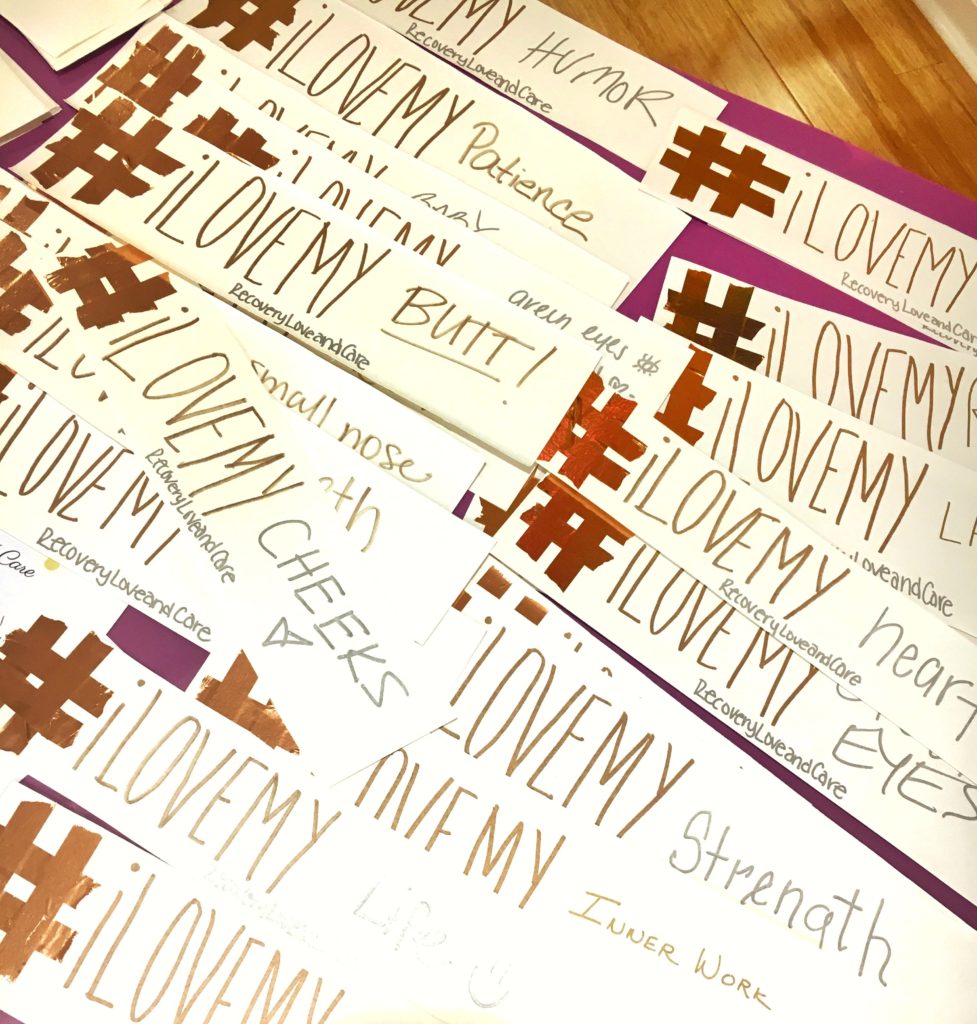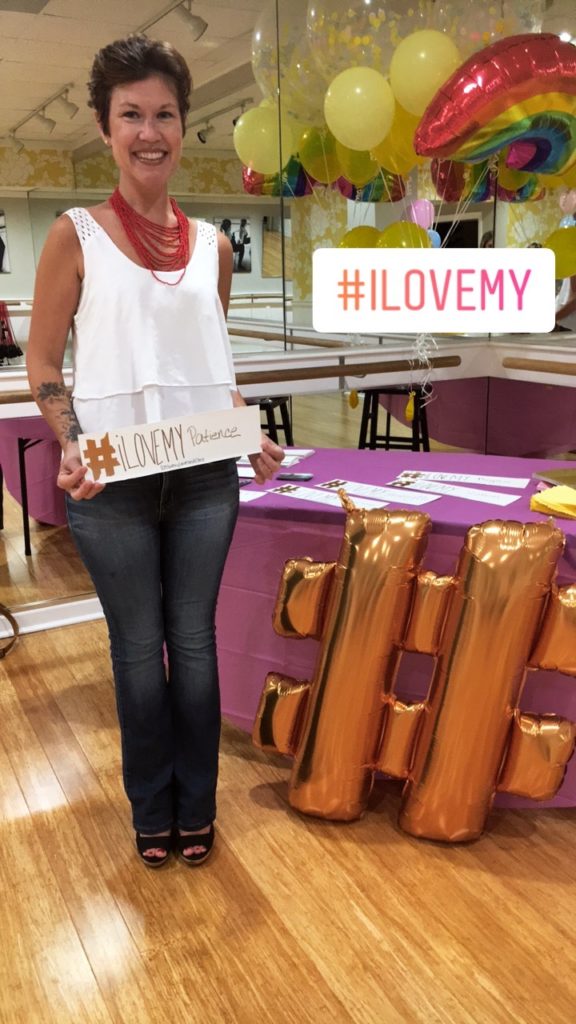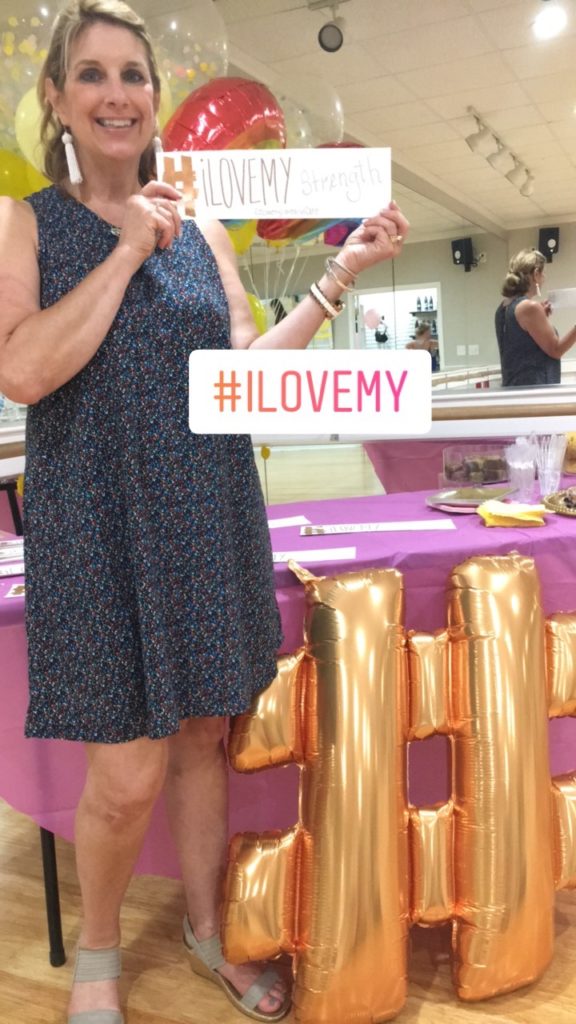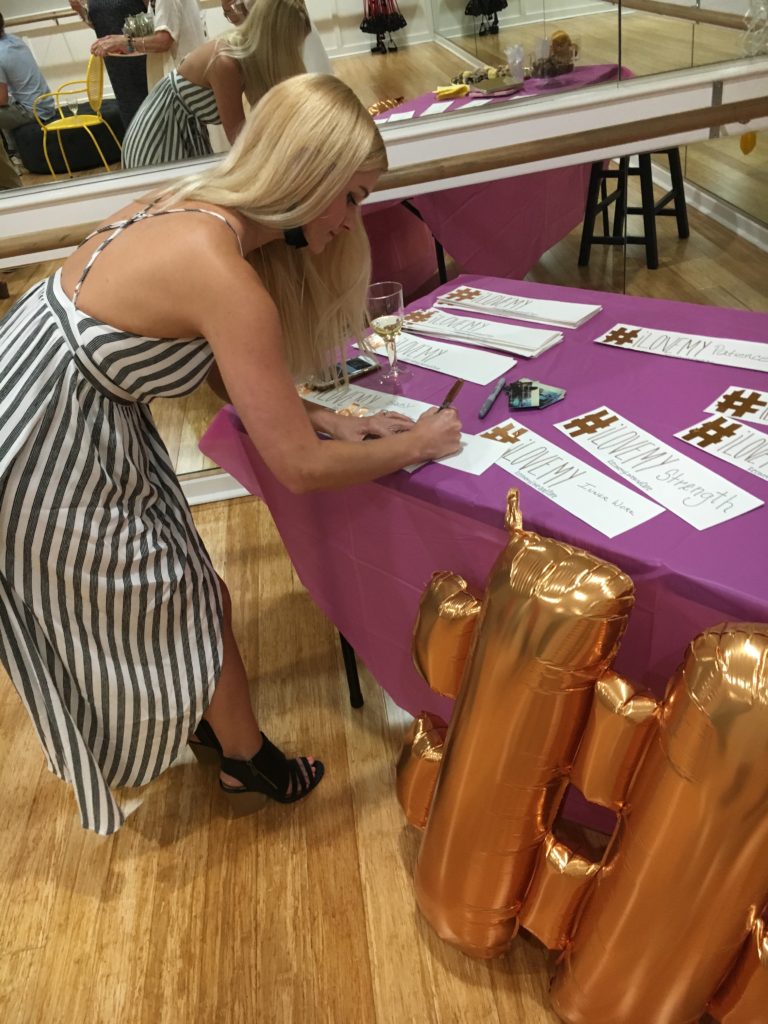 Thanks for the balloons Cannonborough Collective! 
As Recovery Love and Care blossoms I look forward to connecting with new individuals, educating teachers, classrooms, fellow colleagues, helping professionals and families on the myths and truths behind Eating Disorders! We must start to peel away those blindfolds and look at Eating Disorders for what they really are! Partial proceeds from ALL of my events go towards Project HEAL, make sure to check out Recovery Love and Care's partnership with the here!
I cannot wait to take you on this amazing journey with me! Recovery Love and Care is here for YOU, your loved one, your classroom, colleagues, family and friends, to help work through the sticky topics of Eating Disorders, body image, and just health in general! EVERYONE is worthy of loving themselves, and that is why Recovery Love and Care's mission is to help women find self-compassion, self-love and body appreciation through the practice of self-care and Eating Disorder awareness!
In a few short weeks, I will be announcing some upcoming events…so stay tuned! And in the mean time make your own hashtag, what do YOU love about yourself?! Remember, self-compassion is for ALL! #SelfCareitOut! #ILoveMy