Recovery Love and Care is growing! We are excited to introduce you to our team of experts within the Eating Disorder Field! Recovery Love and Care has Masters level, Certified and fully recovered Eating Disorder Recovery Coaches, Mental Health Providers and a Registered Dietician that specialize in Eating Disorders.
Meet with one of our Eating Disorder Recovery Coaches, therapists and dietician from the comfort of your own home! Each Recovery Coach abides by the Recovery Love and Care, LLC code of ethics, and provides HIPAA compliant virtual services for Eating Disorder Recovery.
Is Coaching Right For You?
Are you in need of additional support within your Eating Disorder?
Are you struggling to maintain recovery within your Eating Disorder?
Are you looking to find a healthy and positive relationship with your body?
Are you over dieting and trying time and time again to lose weight?
Our Eating Disorder Team Is Here For YOU!
You can meet with anyone from our Eating Disorder team virtually through our HIPAA compliant app! No matter where you are, YOU CAN RECEIVE support and help for your Eating Disorder! There is hope, and we are here to help! Our Eating disorder Team offer one-on-one Eating Disorder Support, as well as, virtual Eating Disorder Groups, accessible from anywhere in the world!
Meet Jayne Mattingly, CEO, MA, Eating Disorder Recovery Coach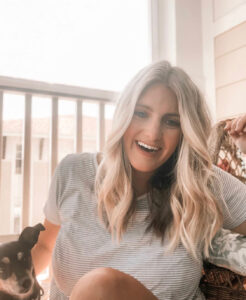 Jayne Mattingly is a Masters level Eating Disorder Recovery Coach and the owner of the Global Virtual Coaching Group Practice, Recovery Love and Care, LLC. Jayne identifies as fully recovered from a lifelong Eating Disorder. Jayne practices under the notion that full recovery is possible, and that with proper support, dedication, self-care and time, ALL individuals can find full recovery. Jayne works from a tailored and Health At Every Size (HAES) perspective, and believes that finding body acceptance is a key component when finding full recovery. 
Jayne is originally from Chicago, IL, and now lives and runs her business, Recovery Love and Care, LLC, out of Charleston, SC. Jayne has been described as personable, empathetic, and passionate professional within the mental health field, and is a true believer that self-care is the foundation to happiness. Jayne's coaching style is a collaborative approach where she perseveres with and advocates for each and every one of her client's. She has a passion for helping those within their recovery, especially when it comes to body image conception, chronic illness, living with body betrayal and helping others find self-compassion and body kindness. Jayne's overall mission is to help those within their Eating Disorder recovery find success within the hostile recovery environment in which we live! 
Meet Beth Pilcher, LISW-CP, Eating Disorder Recovery Coach!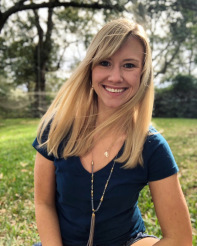 Beth is a Mental Health Therapist and Eating Disorder Recovery Coach.  Beth is passionate about helping women recover from Eating Disorders, chronic dieting, and self-hatred.  Having recovered from her own eating disorder, Beth knows first hand how challenging the recovery process can be.   Beth has also experienced how amazing recovery is, and wants to help you get there!
Meet Julia Parzyck,  Eating Disorder Recovery Coach & Body  Image/ Intuitive Exercise Mentor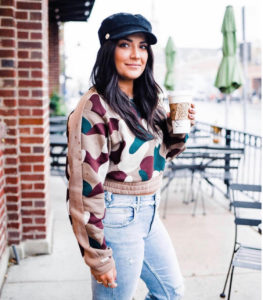 Julia is a trained Eating Disorder Recovery Coach, under the Recovery Love and Care, LLC training curriculum. Julia identifies as fully recovered from her Eating Disorder, and has a background in teaching and education. Julia is passionate about educating others on the harms of diet culture veiled in "wellness culture." Julia works from a Health At Every Size perspective, and helps each client work through their own unique process of Eating Disorder Recovery. Julia will help YOU, find body acceptance, and live an active lifestyle that is intuitive to your health!
Meet Kelly Conlon, MA, LAPC, Eating Disorder Recovery Coach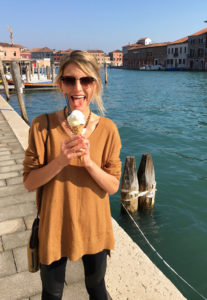 Kelly is currently an LAPC practicing in the state of Georgia and received her Masters in Clinical Psychology from Pepperdine University. She identifies as fully recovered from her Eating Disorder and is passionate about helping YOU find your own tailored version of freedom from yours! Kelly was trained to be an Eating Disorder Recovery Coach under the Recovery Love and Care curriculum, and cannot wait to work with YOU!
Meet Brianna Campos, LPC, Eating Disorder Recovery Coach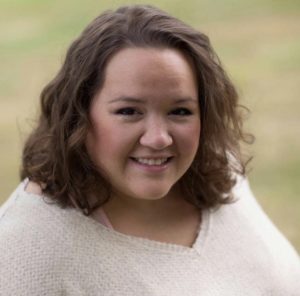 Brianna is a licensed Mental Health Counselor passionate about helping people make peace with their bodies, build self esteem, increase positive body image and eating disorder recovery! Brianna offers virtual counseling in the state of New Jersey, as well as, virtual Eating Disorder Recovery Coaching! 
Meet Catie Lynch, MSW, LCSW, Eating Disorder Recovery Coach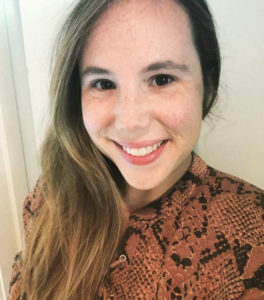 Catie is an Eating Disorder therapist who works in Louisiana, and identifies as fully Recovered. Catie is a mother of a beautiful daughter and is passionate about helping others find full recovery to live a fulfilled life in the absence of an Eating Disorder! Work with Catie today!
Cheyenne Richards, Registered Dietician with Nutrition Rites; Eating Disorder specialized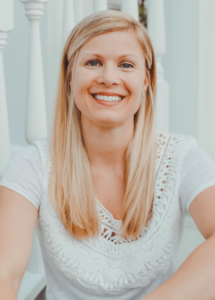 Cheyenne is a Registered Dietitian Nutritionist with specific training and supervision in Eating Disorders. She is passionate about helping individuals find freedom from their eating disorders while acquiring nutrition-based skills and tools that help achieve healthy nutrition for the long term. Cheyenne has two young boys that are a fun and unwavering reminder of all the potential that exists in this world.
AshleyAnne Brown, Trauma Informed & Certified Yoga Instructor & Eating Disorder Yoga and Wellness Coach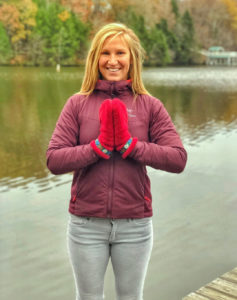 AshleyAnne is a registered Yoga instructor, that is proudly trauma informed, certified in Prenatal yoga, and trained in Eating Disorder Recovery! AshleyAnne meets with her client's from the comfort of their own home and works through healthy, helpful and mindful movement within their personal Eating Disorder Recovery. Work with AshleyAnne today!