Life is all about change, transition, and growth, and without discomfort we cannot truly grow as human beings. Therefore in a world filled with many moments of discomfort it is best to avoid it when unnecessary! For instance, feeling uncomfortable in your clothes is something that no one should endure, in that it can truly lower your self esteem, and drive for the rest of the day. We follow so many rules, regulations, challenges, and standards within our day-to-day lives, therefore why not think outside the box when it comes to what you wear? Why not give yourself a little bit of self-love, and self-care within your wardrobe?
I know that throughout my entire life, I have felt the need to dress a certain way, and look a certain way in order to "fit in", in order to gain acceptance from others. Simple things like wearing skinny jeans, high heels, or crop tops, but in reality I HATE wearing skinny jeans, in that I physically do not feel comfortable in them. It is not a matter of self-loathing, it is a matter of me just not feeling comfortable, and with that discomfort comes lack of self love and self care for my mind and body! Why hold myself to these, literally, uncomfortable and, most often, unattainable standards?
My good friend Tara Murray, has a growing fashion blog, East Coast Gypsy that is all about finding your own fashion, and thinking out side of the box. I slowly learned that I do not need to torture myself, and neglect love and care for my body through fashion. Instead I can find things that work for me, for my lifestyle and body type! Tara believes that fashion means something different to everyone.
"There are all types of styles and trends that resonate specifically to a certain person and make them feel their best mentally and physically. I truly believe that the way you dress affects the way you feel and vice versa. Everyone gravitates towards a specific fit or type of clothing that they feel the most confident and comfortable in. I believe that this truly plays a role in your every day lifestyle and routine. For me personally, some of the items that I see as an essential in my closet when I want to look and feel the best are maxi dresses, off the shoulder tops, kimonos, flowy dresses, ripped jeans, and lulu lemon pants. All of these groups are dependent upon my mood, but all make me feel the most secure and confident." –East Coast Gypsy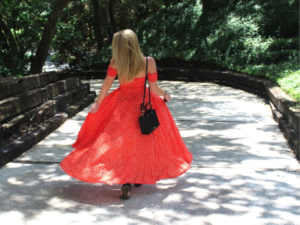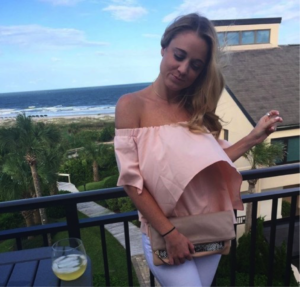 Tara has taught me that I can dress myself for success, in that I can feel good, look good, and maintain my own self-worth, self-care, and self-love through fashion! For instance, with a curvier and bustier body,  I look and feel my best wearing high waisted pants and shorts, shift dresses, rompers, low cut, slouched dresses with pockets, and slouchy cropped sweaters!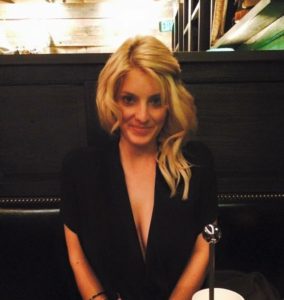 All women are beautiful and all bodies are beautiful, and no matter your struggles and challenges in life, you are deserving of looking good AND feeling good, so practice self-love through dressing for success!