Bay State to Broad's original post….
I'm so excited to feature one of my sweetest friends on Bay State to Broad today!
Jayne grew up just outside of Chicago. I grew up just outside of Boston.
Jayne transferred schools after her freshman year to The College of Charleston. I transferred schools after my freshman year to The University of South Carolina.
Jayne and I both decided to study abroad in Florence, Italy. We were paired in an apartment together more than 4,000 miles from home.
After college, Jayne and I went in opposite directions. I went back to Massachusetts, while she made a cross-country journey to Jackson Hole, Wyoming.
Five years later, Jayne and I live just a few miles down the road from each other in charming Charleston, South Carolina.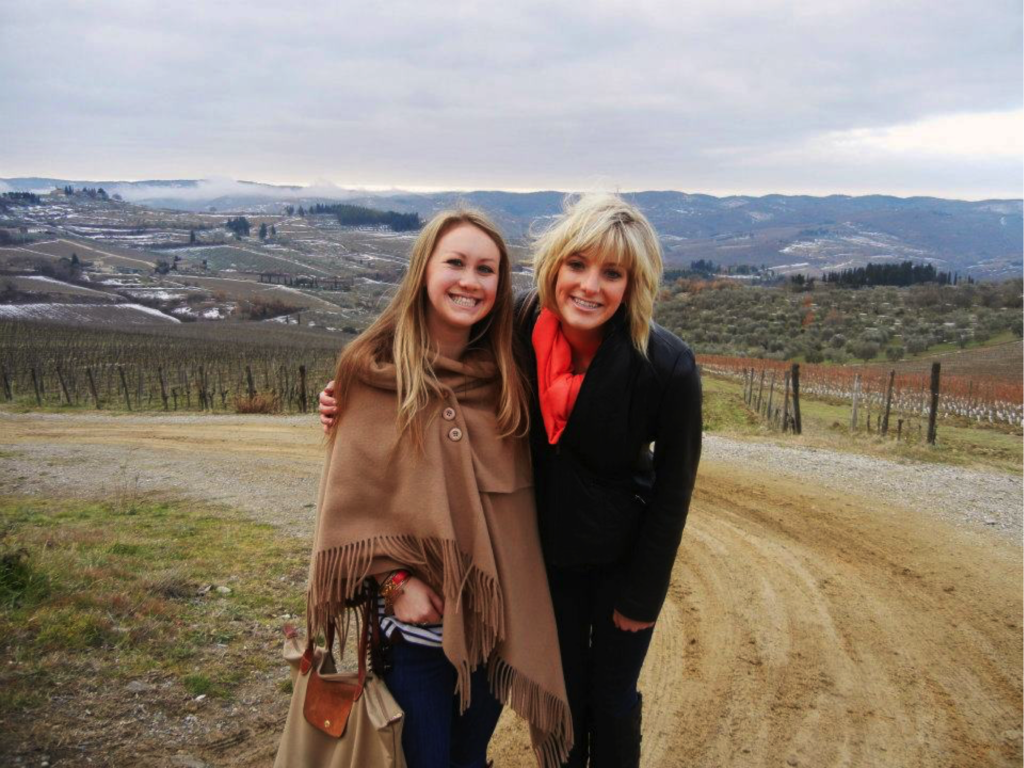 Week three of friendship! Wine tasting excursion through the hills of Tuscany. (Hashtag babies.)
Jayne blogs over at Recovery Love and Care, a blog, website, and brand that helps those with Eating Disorders and their loved ones move through the journey of self-care, self-love, and recovery. She is working towards obtaining her graduate degree in Clinical Mental Health Counseling at The Chicago School of Professional Psychology, and is planning on becoming a Licensed Professional Counselor.
While you may not think our blogs have much in common, she got me thinking about the idea of our lives being "more than just a number." In the case of Eating Disorder recovery, this concept often equates back to weight, size, and body image. But numbers sneak their way into nearly every aspect of our lives, and we often think of them as defining factors of success, happiness, and worth.
Clothing size
Instagram likes
Social media followers
Bra size
Salary
Weight
How many people you've slept with
Age
GPA
Society – one that is edited, filtered, and oftentimes seen through a lens – uses the above numbers in an attempt to indicate our worth or to paint a surreal picture of "perfection" we feel obligated to strive for. How many times have you joked with your friends about deleting an Instagram photo if it didn't receive enough likes? Or maybe you've let your salary, weight, or age – all very different things, mind you – define you . I know I have, probably more times than I can actually count.
Jayne is here to remind me that my self-worth, beauty, strength, and overall awesomeness is not defined by a number. More than a Number.