A Day Out on Folly Beach, Tackling My Fears and Embracing My Dreams
I wouldn't necessarily call myself a yogi, but I am absolutely a lover of all things yoga! I am also an avid lover of all things beach! This past Monday I combined those two loves, I took a stand up paddle board yoga class at Charleston SUP Safari! This is something that I have always dreamed about doing, but my fears and insecurities got in the way, welp, I went for it, and oh my goodness was it worth it! Keep reading to hear about my experiences at Charleston SUP Safari, out on the water, and some great places to stop by after your stand up paddle board experience out on Folly Beach!
Starting The Day Off Right
I made sure to start my day right with confidence, courage and of course coffee at Black Magic Cafe. I had a delicious iced soy latte and pastry to compliment my workout out on the water! This cafe is a great local spot out on Folly and promises to use only wholesome and fresh ingredients!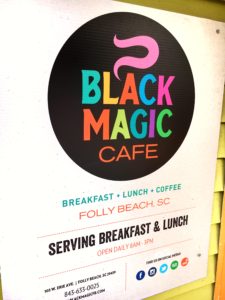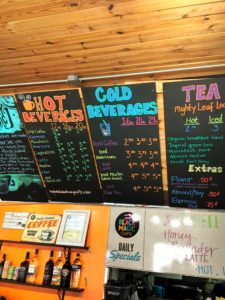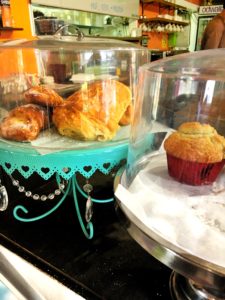 Becoming a Local
Ever since I moved to Charleston, I have made it my mission to start facing my fears, be more active and embrace everything local, as I truly believe in community over competition! Charleston SUP Safari is an all inclusive, incredibly laid back, locally owned, beach town wonder! For an incredibly reasonable price me and a group of friends paddled out on Folly creek and took a yoga class on our paddle boards!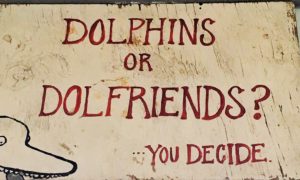 Stand Up Paddle Board Yoga
My worries and anxieties surrounding failure and incompetency were completely calmed once I spoke with the staff at Charleston SUP Safari. They answered all of my questions, made sure we were all safe, and guaranteed a good time! The paddle out from the dock was fun on its own, as the scenery was truly breathtaking! Once we anchored our boards we started the yoga class.
I couldn't believe it, I was in a bikini, out on the ocean, floating on a paddle board, and doing yoga without a care in the world about my body or my ability to "succeed". If I took this class a few years back, I would have been worried about how my body looked, stressed about falling and embarrassing myself, and looking ridiculous to others, I would have loathed the entire experience due to my own insecurities and fears. Now, because of the forgiveness and compassion that I hold near and dear to my heart, I can do a freaking back bend, on a stand up paddle board, in a bikini without a care in the world if my back fat is hanging out, or if I fall into the water! I was able to, not only conquer my fears, but fulfill a dream of mine and truly enjoy doing it!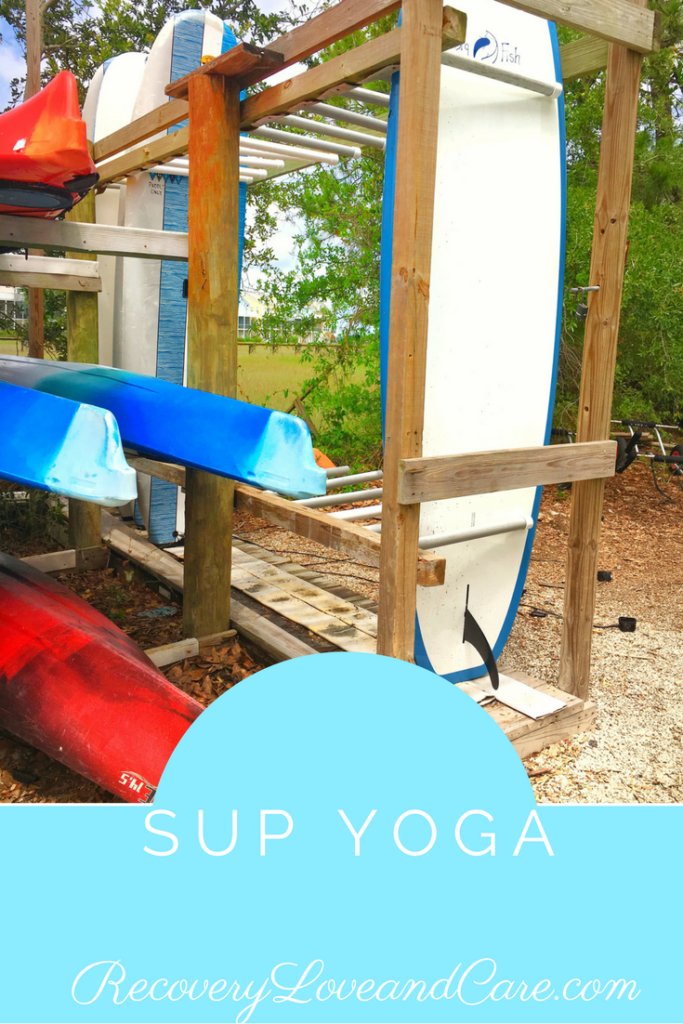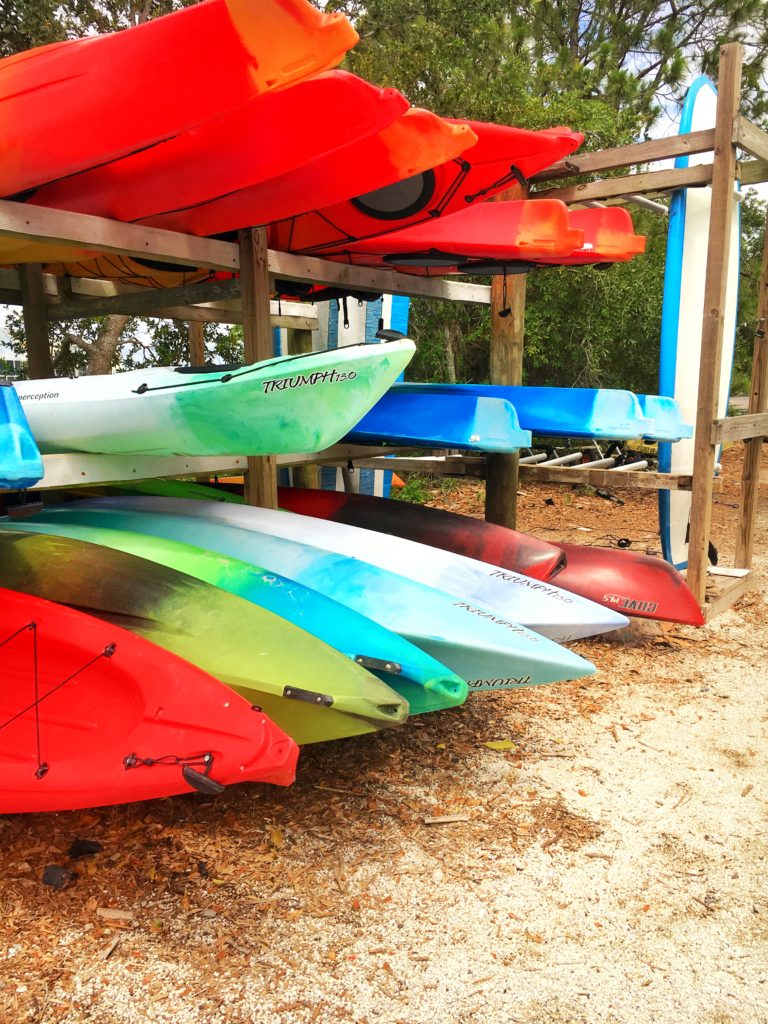 The class was challenging but not overwhelming, and within seconds I became one with my breath and the water. All of the awkward giggles subsided, and in unison, all of our bodies were flowing with the motion of the waves and slight breeze. This may sound woo woo to some people, but this stand up paddle board yoga experience changed me in a small way! It is proof that the power of movement, breath, forgiveness and courage is paramount when we feel insecure and fearful! AND I now have a new hobby!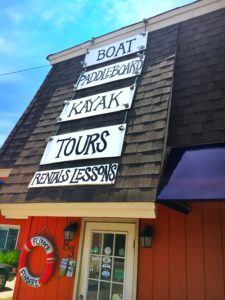 Don't get me wrong, people were falling off of the paddle boards left and right, but you know what? The water caught them, and the waves embraced their "slip-up!" With one quick pull up to the board, they were back to their practice! We took a phenomenal private yoga class, from a local free-lance yoga instructor, and she was truly skilled and amazing within the entire process! I highly recommend checking out her page here!! 
I will absolutely be a returning customer to Charleston SUP Safari, as they offer their own Stand Up Paddle Board Yoga classes as well! Check out their website here!
Good Eats and Great Waves
After the class was over we went to the Lost Dog cafe, and oh my gosh, it was fabulous! It is a small, locally owned, and dog friendly restaurant, with quality and wholesome food and incredible service! I had the Grapefruit Mimosa and the Chicken Salad Sandwich on a croissant (If only everything could be on a croissant, I'm somewhat obsessed)!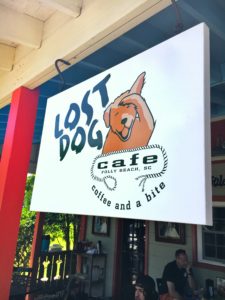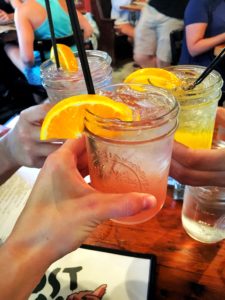 After I was well worked out, and properly nourished I went to the beach and played in the waves until the sun went down, the waves were insane and the water was perfect!
In one day I learned so much about myself, and the city in which I live! With a little bit of courage, and self-compassion I faced my fears and fulfilled a life long dream of mine! I cannot wait to get out to Folly Beach and Stand Up Paddle board my heart out! I challenge you to overcome one of your fears with the power of self-love and self-compassion, I promise you will thank me!! #selfcareitout my friends!